The information was obtained from open sources and is currently undergoing additional verification.
The Russian military unit 51460 from Knyaz-Volkonskoye, Khabarovsk Krai, was allegedly stationed in Ukrainian Bucha, where bodies with bound hands, close-range gunshot wounds and signs of torture were discovered by eyewitnesses, journalists, and government officials.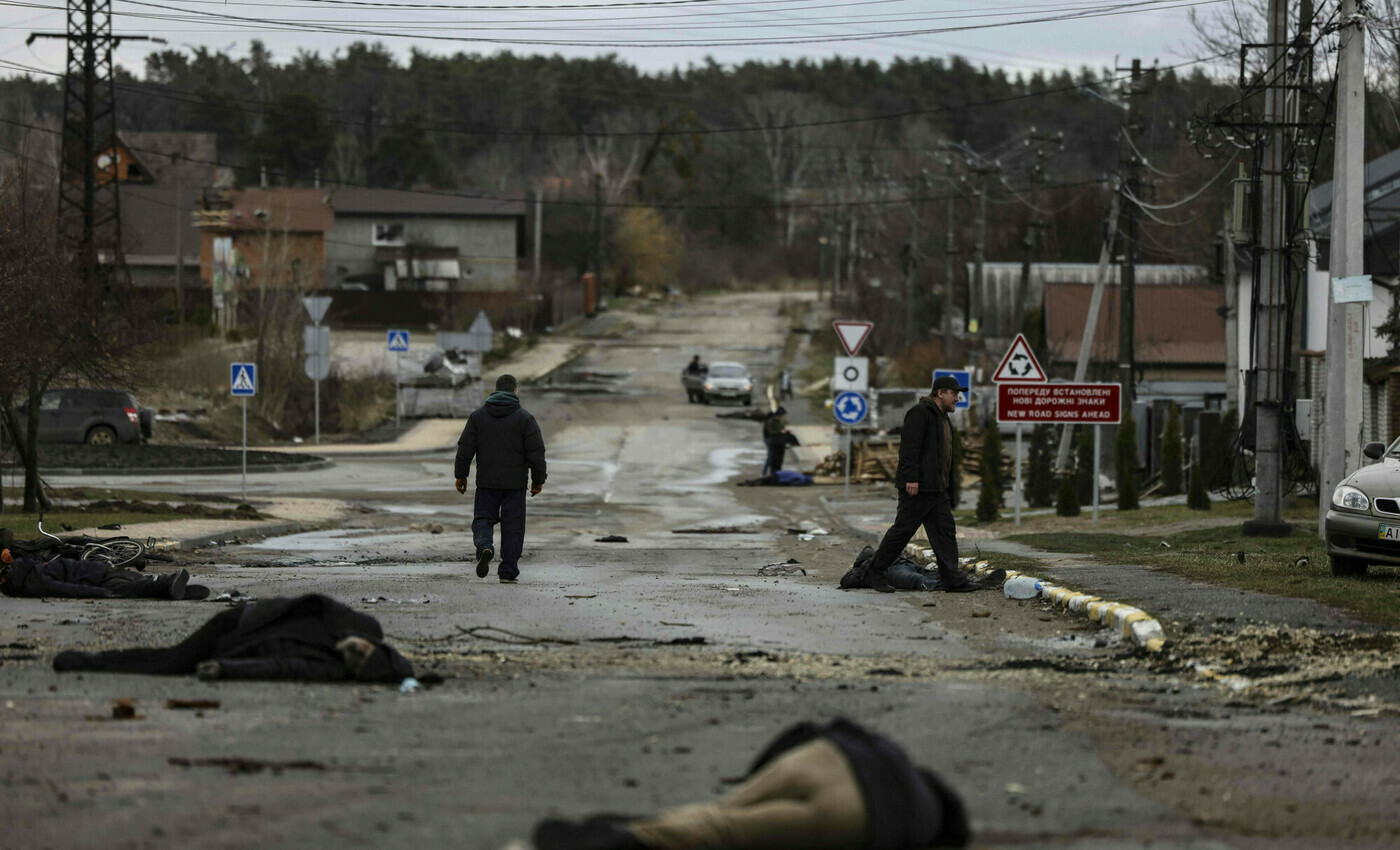 The shocking images of the carnage in Bucha were captured by Agence France-Presse on Saturday, the same day Ukraine declared the town liberated from Russian troops. Accounts of alleged Russian atrocities are emerging as its forces retreat from areas near Kyiv following a failed bid to encircle the capital.
The Bewareofthem team is working to identify soldiers' personal information, including their names, dates of birth, and addresses.
Alexey Arestovich, a Ukrainian presidential adviser, earlier published a list of units and divisions of the Russian armed forces, which were located in the Ukrainian cities of Bucha, Gostomel and Irpen.
List of units and divisions
64th Motorized Rifle Brigade of the 35th Army of the "Eastern Military District";
5 OTBR of the 36th Army of the "Eastern Military District";
331 VDP 98 VDD;
37 VDP 106 VDD;
104 and 234 DSHP 76 DSHD;
14 and 45 OBSpN;
63 OPON of the Russian Guard;
155th Brigade of the Pacific Fleet.
---
According to the results of the preliminary investigation, we managed to identify the following persons (military unit 51460):
According to preliminary data, military unit 51460 is the 64th separate motorized rifle brigade under the command of brigade commander Lieutenant Colonel Omurbekov Azatbek Asanbekovich (Омурбеков Азатбек Асанбекович).
Vadim Vorobyov (Вадим Воробьев)
Evgeny Panteleev (Евгений Пантелеев)
VK: https://vk.com/panteleev47
Nikita Skorik (Никита Скорик)
VK: https://vk.com/id149901264
Phone(s):
+79241665014
+79142280850
Birthdate: Feb. 19
City: Yakutsk
Boris Lebedev (Лебедев Борис)

VK: https://vk.com/id295183405
Birthdate: Nov. 13, 1995.
City: Chelyabinsk
Petrov Evgeny (Evgeny Alyoshin)
Петров Евгений (Евгений Алёшин)
VK: https://vk.com/id404570610
Phone(s):
+79144179301
+66824000036
Birthdate: March 6, 1935.
City: Anapa
Alexander Fedotov (Александр Федотов)
VK: https://vk.com/id358924747
Birthdate: April 30, 1997.
City: Yakutsk
Pyotr Tarabukin (Пётр Тарабукин)
If you have any additional information, please e-mail us at bewareofthem@protonmail.com or contact us via Telegram @bewareofthembot.