Immediately following the protests against the government's refusal to allow opposition candidates to run for Moscow City Council, state-controlled media started a campaign of bullying and smears.
In one instance, after one of our previous investigations, REN TV started to produce news stories about the opposition anonymously. However, the names of "experts" smearing and defaming the Russian opposition make repeated appearances in the broadcasts. Their claims are used in Russia to open criminal proceedings which see innocent people imprisoned for years. They are accomplices to crimes committed by the current Russian regime against its citizens.
1. Maksim Grigoryev, Director, Foundation for the Study of Democracy, member of the Civic Chamber of the Russian Federation.
Social media accounts:

https://twitter.com/grigorievms
https://www.facebook.com/maxim.grigoriev.3
Grigoryev masquerades as a human rights defender and political scientist. In his interviews and social media, however, he regularly defames the opposition, lies and defends the government's interests. We consider him to be bringing human rights defenders and the Civic Chamber into disrepute. For example, he uses media to spread false claims that Moscow City Council candidates have ignored the protests, not mentioning that almost all of them are now under arrest.
2. Pavel Danilin, director, Center for Political Analysis
Social media accounts:

https://www.facebook.com/danilin.pavel.50
Like Grigoryev, Danilin masquerades as a political scientist, but only uses media to spread information favorable to the government, and thus lies most of the time. When covering protests in Russia's capital, the government has Danilin call constitutionally compliant protests "riots" and claim that "they were staged by non-Muscovites who were brought to Moscow to organize riots".
3. Ilya Remeslo, Civic Chamber lawyer.
Social media accounts:

https://twitter.com/iremeslo
Remeslo calls himself a "lawyer and investigator", but uses media and social networks to harass the opposition and people who disagree with the current regime in Russia. For this purpose, he launched an "unmasking website", NavalnyLeaks, which he also used to spread defamatory information about the opposition. We consider Remeslo's public activities to be bringing the legal profession and the Civic Chamber into disrepute, and call for him to be stripped of his attorney license (if he has one) and banned from holding government positions in future.
4. Mikhail Konev, activist.
Social media accounts:

https://www.facebook.com/michail.konew
https://vk.com/m_konew
Konev was formerly a well-known opposition figure, but in the Moscow City Council elections he launched a campaign against opposition politician Ilya Yashin. His campaign's funding sources are unknown, with him claiming that he "inherited it". It doesn't stop him that Boris Nemtsov, whose name he uses in his campaign, would have never approved of his current actions. In the interviews he gives to media outlets, he legitimized the government's actions to suppress the protests by claiming that since he was able obtain candidate registration as an "opposition candidate" – others must have failed to collect the necessary signatures. He makes use of professionally edited videos in
a campaign to discredit the opposition.
5. Mikhail Chebonenko, NTV reporter.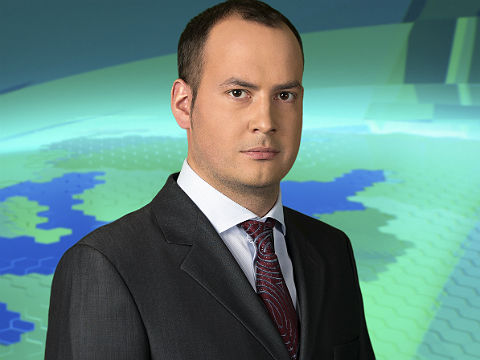 Chebonenko, who makes no effort at concealing his identity, publishes news stories aimed at maligning the opposition. His work does not meet the professional standards of journalism, his videos being one-sided and exclusively aimed at misinforming the Russian people. His TV broadcasts are used by the government to fabricate criminal charges against Russian citizens who have used their constitutional right to protest.
An example of a propaganda newscast aimed at discrediting the opposition:
According to the opinion of project Bewareofthem lawyer, the activities of the above-mentioned persons violate Russian criminal code Articles 128.1 (libel), 306 (wrongful accusation) and also constitute an infraction of Article 51 of the Federal Law on Media.
We ask to treat this article as a public request to the investigatory authorities of the Russian Federation to scrutinize the activities of the group of persons mentioned above. Furthermore, project Bewareofthem will work to have the persons mentioned added to U.S. and EU sanctions lists.
Disclaimer! The translation was made by a volunteer and may contain some grammatical errors. We apologize and assure that we will hire professional translators in the nearest future!